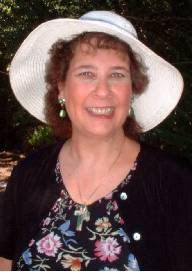 By Tammy L. Hensel
Copyright 2010, All Rights Reserved
The Old Rugged Cross
has been called one of the most beloved hymns written in the 20th century. In fact I am writing this blog by special request from one of my faithful readers who wrote me of his love for it. I am so glad he asked me to review it, as I have been very blessed by my research on the song and its author. Both the lyrics and the music were written by
Rev. George Bennard
(1873-1958).
Here are the beloved lyrics:
On a hill far away stood an old rugged cross,
The emblem of suffering and shame;
And I love that old cross where the dearest and best
For a world of lost sinners was slain.

Refrain
So I'll cherish the old rugged cross,
Till my trophies at last I lay down;
I will cling to the old rugged cross,
And exchange it some day for a crown.

O that old rugged cross, so despised by the world,
Has a wondrous attraction for me;
For the dear Lamb of God left His glory above
To bear it to dark Calvary.

In that old rugged cross, stained with blood so divine,
A wondrous beauty I see,
For 'twas on that old cross
Jesus suffered and died,
To pardon and sanctify me.

To the old rugged cross I will ever be true;
Its shame and reproach gladly bear;
Then He'll call me some day to my home far away,
Where His glory forever I'll share.
Bennard, who was born in Ohio and raised in Iowa, made a confession of faith in Christ at a Salvation Army meeting sometime before the age of sixteen. When he was that age, his father died and he had to help support his mother and sisters. This delayed, but did not derail, his ambition to become an evangelist. After he married, he and his wife became brigade leaders for the Salvation Army in Illinois, until he was ordained as a minister in the Episcopal Methodist Church. Finally, his dream came true, as he joined the revival circuit as a travelling evangelist in Michigan and New York.
While in preparation for a series of revivals in 1913, Bennard was overwhelmed by the incredible sacrifice of Christ on the cross. It helped him to see his own trials in a new perspective. "'I saw the Christ of the Cross as if I were seeing John 3:16 leave the printed page, take form and act out the meaning of redemption,' he said later." (http://www.christianhistorytimeline.com/DAILYF/2002/06/daily-06-07-2002.shtml)
John 3:16 says:
For God so loved the world, that he gave his only begotten Son, that whosoever believeth in him should not perish, but have everlasting life.
KJV
Another related verse mentioned in a couple of my sources as inspiration for the hymn is 1 Peter 2:24:
Who his own self bare our sins in his own body on the tree, that we, being dead to sins, should live unto righteousness: by whose stripes ye were healed.
KJV
Bennard wrote the music on that day, but the only lyric that came out of his anguished soul was "I'll cherish the old rugged cross." He said later that he struggled for weeks for just the right words to express his deep spiritual experience. He wrote: "I composed the melody first The words that I first wrote were imperfect. The words of the finished hymn were put into my heart in answer to my own need." (101 Hymn Stories, p.255)
He sang his finished work for the first time at a revival meeting in the First Methodist Episcopal Church of Pokagon. Mich., with the church choir joining him from his penciled notes.
The old church is now on the National Historic Register known as The Original Old Rugged Cross Church. It was restored and is maintained by The Old Rugged Cross Foundation. It had served as a barn by a farmer who bought it from the church when they moved to a new location.
Below is a YouTube video from the Gaither Israel Homecoming DVD filmed on Golgotha hill. I only wish they had included more verses of this truly great hymn that will be cherished for many years to come.
Sources:
101 Hymn Stories
by Kenneth W. Osbeck (1982 Kregal Publications, Grand Rapids, Michigan, p. 254-256)
http://www.cyberhymnal.org/bio/b/e/n/bennard_g.htm
http://www.christianhistorytimeline.com/DAILYF/2002/06/daily-06-07-2002.shtml
http://en.wikipedia.org/wiki/The_Old_Rugged_Cross
http://www.albionmich.com/history/histor_notebook/930405.shtml
http://www.the-oldruggedcross.org/history.htm