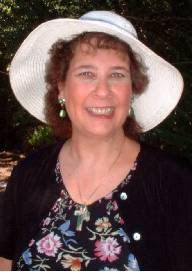 By Tammy L. Hensel
Copyright 2010, All Rights Reserved
It is a snapshot etched in my memory. We were visiting my grandmother for the day and my two young sons went outside to play. My oldest was somewhere between 4 and 5 years old and his brother barely walking. So I was keeping a strict watch on them from the window. Suddenly I discovered they were out of my line of vision. Heart pounding I raced outside to be sure they hadn't found a way out of the enclosed backyard. As I turned the corner of the house my worry changed into great joy.
"Praise Lord . . . praise Lord," I heard my oldest singing at the top of his voice as he stood in front of his brother waving his hand like a choir director. My baby sat on a log and though he couldn't say the words he joined in with enthusiastic "Ah, ah, ah, ah," clearly following the tune to the chorus of "To God Be The Glory." Oh, how their sweet young voices thrilled my heart!
Here are the beautiful words my youngsters were singing in their young hearts, even if they couldn't really master their articulation:
"To God Be The Glory"
Words By Fanny Crosby (1820–1915)
Music: By W. Howard Doane (1832-1915)

To God be the glory, great things He has done;
So loved He the world that He gave us His Son,
Who yielded His life an atonement for sin,
And opened the life gate that all may go in.

Refrain
Praise the Lord, praise the Lord,
Let the earth hear His voice!
Praise the Lord, praise the Lord,
Let the people rejoice!
O come to the Father, through Jesus the Son,
And give Him the glory, great things He has done.

O perfect redemption, the purchase of blood,
To every believer the promise of God;
The vilest offender who truly believes,
That moment from Jesus a pardon receives.

Great things He has taught us, great things He has done,
And great our rejoicing through Jesus the Son;
But purer, and higher, and greater will be
Our wonder, our transport, when Jesus we see.
Known as one of the most prolific American hymn writers, Frances Jane Crosby (Fanny) was already one of the most famous published American women poets of her time before she ever penned her first hymn at age 41. Hers was an amazing life and one well worth studying. As I will cover more of her hymns in this series, I will share bits and pieces of what I have discovered about her in each one.
Fanny was blinded at age 6 months by the mistreatment of a an eye infection by an incompetent doctor. Her father died when she was only one year old and she was raised by her mother and grandmother. She began writing poetry at age 8 and published her first book at age 24. She was also a teacher at the New York School for the Blind and a popular speaker. Before her death at age 92, she had authored somewhere between 7,000 and 9,000 hymns and more than 1,000 secular poems and songs. The exact number of her hymns is unknown because of the practice of hymnbook editors of assigning pen names. For some reason the editors felt they should not use too many hymns by the same person, so often used pseudonyms to disguise their favorite writers. Fanny was published under more than 200 different names.
To God Be The Glory
was one of several hymns on which Fanny collaborated with composer W. Howard Doane. Besides being a prolific composer of more than 2,000 hymns, Doane was also a successful businessman and inventor. He was president of the J. A. Fay woodworking machinery company, and patented more than 70 inventions.
I could not find any information on how or when Fanny and Doane met, but apparently it became common for Doane to bring a composition to play for Fanny. As she listened to the music the lyrics began to form in her heart. While the inspiration behind some of their hymns are preserved through letters and memoirs of Fanny, Doane, and people who knew them the writing of "To God Be The Glory" is a mystery. There is simply no mention of it.
Although we do not know if there was a particular verse or passage of which Fanny was thinking when she penned the hymn, its theme is found throughout scripture. God has done great and wonderful things, the very greatest of which is the gift of His Son as our redeemer.
He is thy praise, and he is thy God, that hath done for thee these great and terrible things, which thine eyes have seen. Deuteronomy 10:21 (KJV)
Therefore being justified by faith, we have peace with God through our Lord Jesus Christ: By whom also we have access by faith into this grace wherein we stand, and rejoice in hope of the glory of God. Romans 5:1-2 (KJV)
For God, who commanded the light to shine out of darkness, hath shined in our hearts, to give the light of the knowledge of the glory of God in the face of Jesus Christ. 2 Corinthians 4:6 (KJV)
We do not know exactly what year the hymn was written, but Ira Sankey, songleader for D. L. Moody, used it at a crusade in England in 1873 and included it in his
Sacred Songs and Solos
, published in 1874 in England, but not in his American version
Gospel Hymns
. Its first publication in America was in the 1875 collection
Brightest and Best
compiled by Doane and Robert Lowry It was picked up by a few other American hymnals in the following years, but for the most part remained unknown to American churches.
Then a little over 80 years after Sankey used it in England, it was chosen by songleader, Cliff Barrows for Billy Graham's 1954 London Crusade.
It was suggested that we include "To God Be The Glory" in a song-book we were compiling for the London crusade of 1954. Because of its strong text of praise and its attractive melody, I agreed. We introduced the hymn during the early days of those meetings in Harringay Arena. As a result, Billy Graham asked that we repeat it often because he was impressed with the enthusiastic participation of the audience. In the closing weeks of the crusade it became our theme hymn, repeated almost every night. The words well expressed our praise to God, who was doing wondrous things in Britain. http://www.sermonaudio.com/hymn_details.asp?PID=togodbetheglory
Popular gospel singer George Beverly Shea sang the song the next year at Graham's Toronto Crusade and soon it became one of his standards. His tender rendition propelled it into popularity and it soon became a well-loved hymn sung in churches everywhere.
I looked on YouTube to see if I could find a video of Shea singing the song, but there wasn't one. However, I think the video below does justice to this truly inspirational hymn.
Sources:
http://hymntime.com/tch/bio/c/r/o/crosby_fj.htm
http://hymntime.com/tch/bio/d/o/a/doane_wh.htm
http://www.squidoo.com/To-God-Be-the-Glory
http://en.wikipedia.org/wiki/Fanny_Crosby
http://www.joyfulministry.com/togodt.htm
http://www.believersweb.org/view.cfm?ID=83
http://www.sermonaudio.com/hymn_details.asp?PID=togodbetheglory
http://www.gaffneyledger.com/news/2008-04-04/Columns/Stories_Behind_The_Hymns.html
http://www.pdmusic.org/biographies/Doane%20William%20Howard%20Doane.pdf
http://www.homeschoolblogger.com/hymnstudies/621407/