Jesus Paid It All – In Full!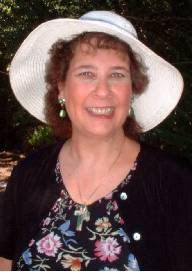 By Tammy L. Hensel
Copyright 2010, All Rights Reserved
What would you do if you had a benefactor who paid your bills for you every month so that every statement you received was stamped Paid-In-Full? How amazing that would be!
So much more amazing is the fact that our debt of sin has been Paid-In-Full by Christ's death on the Cross. That is the truth that inspired Elvina Marble Reynolds Hall (Meyers) to pen the words to
Jesus Paid It Al
l.
Jesus Paid It All
Words by Elvina Hall
Music by John T. Grape

I hear the Savior say,
"Thy strength indeed is small;
Child of weakness, watch and pray,
Find in Me thine all in all."

Refrain
Jesus paid it all,
All to Him I owe;
Sin had left a crimson stain,
He washed it white as snow.

For nothing good have I
Whereby Thy grace to claim,
I'll wash my garments white
In the blood of Calv'ry's Lamb.

And now complete in Him
My robe His righteousness,
Close sheltered 'neath His side,
I am divinely blest.

Lord, now indeed I find
Thy power and Thine alone,
Can change the leper's spots
And melt the heart of stone.

When from my dying bed
My ransomed soul shall rise,
"Jesus died my soul to save,"
Shall rend the vaulted skies.

And when before the throne
I stand in Him complete,
I'll lay my trophies down
All down at Jesus' feet.

Elvina Hall was born June 4, 1822 in Alexandria, VA. None of my sources listed her mother's name, but her father was Capt. David Reynolds. She married Richard Hall and they were active members of Monument Street Methodist Church in Baltimore.
One Sunday in the spring of 1865, she was overwhelmed during the sermon with the enormity of Christ's sacrifice in her behalf. The words to a poem of thanksgiving formed in her mind, so she wrote them on the flyleaf of her hymnal. Although a little sheepish for writing in the church hymnbook, she presented it to her pastor, Reverend George Schreck's, following the service. (My sources varied on the spelling of this name. I found it as Schreck, Schnick, Schrick)
We do not know the exact text of Rev. Schreck's sermon that day, but there are many Bible verses that correlate with the message of this hymn. The verses that first came to my mind reading over these lyrics were:
1 John 1:2
And He is the propitiation for our sins: and not for ours only, but also for the sins of the whole world.
2 Corinthians 5:21
For He hath made Him to be sin for us, who knew no sin; that we might be made the righteousness of God in him
Isaiah 1:18
Come now, and let us reason together, saith the LORD: though your sins be as scarlet, they shall be as white as snow; though they be red like crimson, they shall be as wool.
Some days later Schreck went to visit the church choir director, John T. Grape, a successful coal merchant and amateur musician/composer. Grape played for him a tune he had written and Schreck thought it went perfectly with Hall's poem. Grape wrote about the event:
Rev. George W. Schreck called on me to select anything new that I had to offer. On hearing this piece he expressed his plea sure with it and stated that Mrs. Elvina M. Hall had written some words that would just suit the music. I gave him a copy of it and it was soon sung in several churches here in Baltimore [Maryland] and well received. At the suggestion of friends I sent a copy to Professor Theodore Perkins and it was published in Sabbath Carols. Under the providence of God it has been going ever since. I trust that it has not failed to accomplish some good to my fellowmen for the glory of God. http://www.cyberhymnal.org/htm/j/p/jpaidall.htm
After her husband Richard's death, Hall married a Methodist minister, Thomas Myers in 1885. She died at Ocean Grove, NJ, on July 18, 1889. Other than the story of her writing of this hymn, I found little else about her life. John T. Grape was born in Baltimore Maryland May 6, 1835 and died there November 2, 1915. Besides being choir director and organist for the church, he was also very involved in the Sunday school.
VIDEO:
I was hoping to find a video with all the verses, but couldn't find one. I chose this video because I think these young people did an excellent job.
"Jesus Paid It All" - MS Baptist All-State Youth Choir & Orchestra 2008
SOURCES:
http://www.cyberhymnal.org/htm/j/p/jpaidall.htm
http://www.cyberhymnal.org/bio/g/r/a/grape_jt.htm
http://www.cyberhymnal.org/bio/h/a/l/hall_em.htm
http://rgbaptist.org/wordpress/2007/09/11/jesus-paid-it-all-hymn-story/
http://www.homeschoolblogger.com/hymnstudies/566530/
http://www.songtime.org/hymn/hymn0404.htm
http://www.allaboutjesuschrist.org/jesus-paid-it-all.htm
http://www.gospelpiano.com/articles/jesus-paid-it-all-55.htm